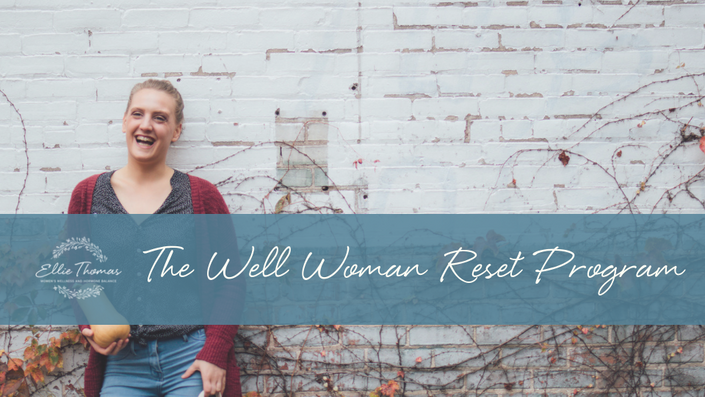 The Well Women Reset Program
Naturally balance your body & hormones so you can reclaim your life & dreams
Start the reset now!
Does your body feel out of balance? Is it holding you back from being your best self?
Do your unstable mood & energy make your dreams feel impossible?
Do your hormones feel out of control? Does your period derail you every month? Is it ruining your life?
Do you feel disconnected, frustrated, & confused by your body? Sick of knowing something is off but you don't know what to do about it?
Introducing the Well Woman Reset Program
an 8-week nutrition & lifestyle reset for women that are ready to take charge of their health. Begin to nourish your body & hormones to thrive inside and out!!
Each week of this reset will guide you through everything you need to achieve a balanced body, and optimal female health (bye bye hormone imbalances, pesky period symptoms, anxiety, acne, fatigue & more)!
"This program was so helpful in learning how to nourish my body in a thoughtful and guided manner. It was so enlightening to learn the ways that food, exercise, and mindfulness can impact my body (including hormones) and how to use these things to my advantage. My mood and energy level were so much more stable when I followed the steps that Ellie laid out for me. Even though it wasn't my goal, I did lose some of the belly fat that has been hanging on since I had a baby 8 months ago."

- Meagan R
THIS PROGRAM IS FOR YOU IF YOU...
Feel frustrated, alone, and confused about what's going on with your body, period, fertility, or hormones
Feel guilty that energy & mood fluctuations constantly interfere with your job, potential & relationships
Are battling PMS and cramps that take over your life every month and wonder if there must be a better way
Are sick and tired of exhausting, absent, or irregular periods that keep you from traveling and living out your dreams
Are fed up with adult acne that has tanked your self-confidence
Are wondering when your anxiety, brain-fog, migraines, or insomnia will let up so you can stop feeling like you are constantly in survival mode
Have been diagnosed with fibroids, PCOS, PMDD, endometriosis, etc. and want to reverse your symptoms or manage them holistically
Simply feel out of balance and out of touch with your body, and desperate to feel like yourself again
IT DOESN'T HAVE TO BE THIS WAY!
THERE IS ANOTHER OPTION!
GET READY FOR A WHOLE NEW NORMAL!
I'm talking:
✔️Stable emotions and moods
✔️Happier periods, including diminished period pain and cramps
✔️Relief from your PMS & PMDD Symptoms
✔️Freedom from constant energy crashes and nagging sugar, chocolate & caffeine cravings
✔️Clearer skin and a new found GLOW
✔️Regulated periods and clearer ovulation
✔️A more relaxed, less stressed body and mind
✔️Healthy, happy trips the to bathroom, and less bloat and indigestion
✔️Clearer understanding of your body, and what it needs to thrive
✔️Effortless weight loss (and no more puffiness!)
✔️Feeling lighter, brighter, and more alive than ever
And so much more!
What if you could actually break free from the symptoms that are holding you back in your life?!
What if you could actually feel good enough to be the mom, friend, partner, CEO that you were created to be?
You don't have to "just deal with it" any more – you deserve to feel amazing and empowered in your skin, all month long.
WHAT'S INCLUDED IN THE PROGRAM?
Over the next eight weeks you will revamp your entire body and your life, starting by transforming your diet and eating habits, and then diving deeper into the root cause of your imbalances and women's health issues.
You'll strategically understand everything you need to ditch your nagging symptoms and to feel amazing again, from nutrition to supplements, gut health and healthy detoxification, and stress relief (for your mind and body)!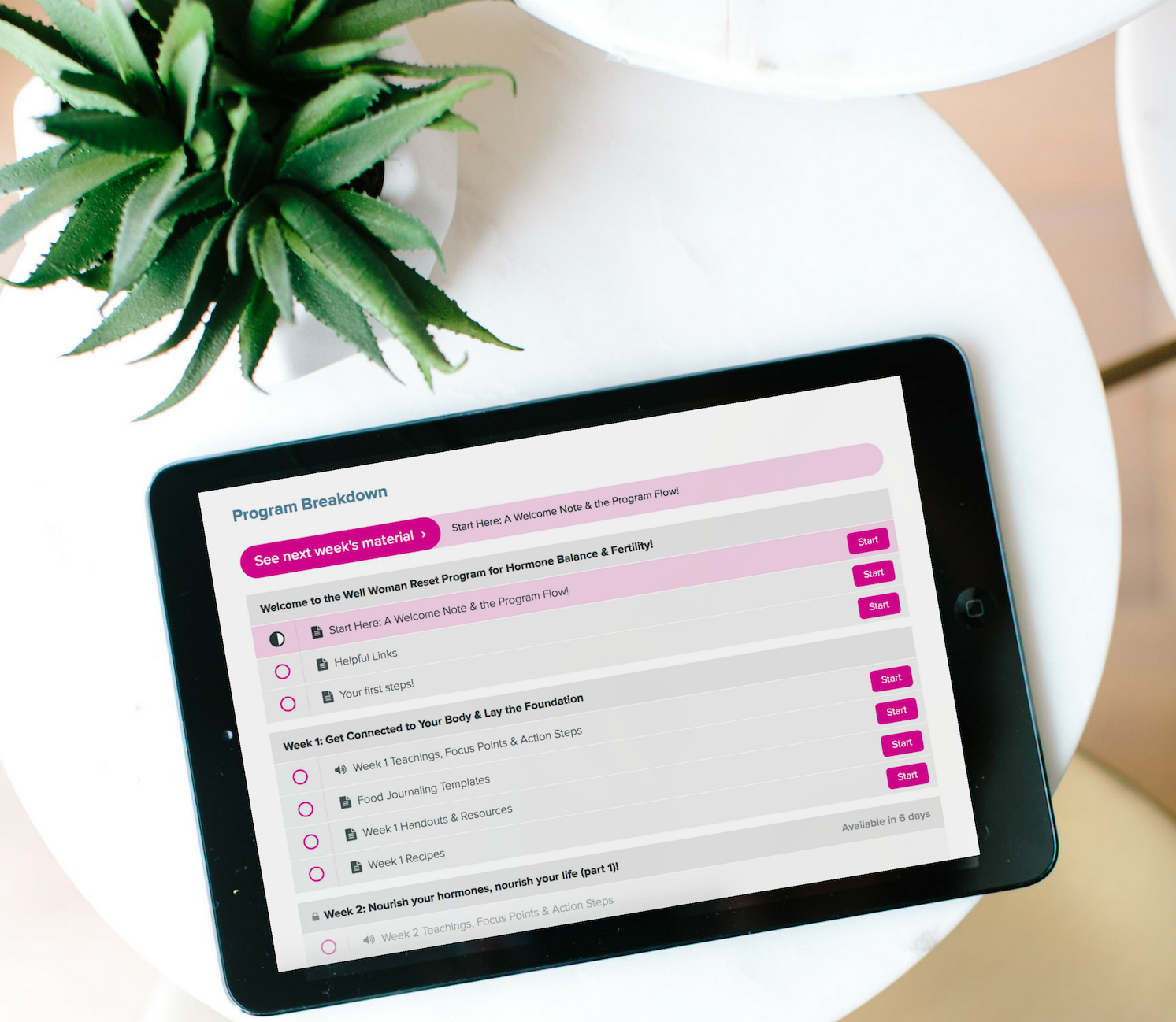 HERE'S WHAT YOU GET
➕ 8 modules (released weekly) leading you through every hormone balancing (aka life-changing!) step of the program

➕ Weekly assignments + Action steps so you know exactly what to do and focus on

➕ 2+ hormone balancing recipes per module (20+ recipes total!)

➕ Journal Prompts, handouts, & supplement guides for easy implementation in every stage of the program
➕The Well Woman Sugar Detox Guide & a guided 3 week sugar detox

➕An exclusive invitation to the WWR Members Only Facebook group for coaching and teachings from Ellie, support & sisterhood you need for a successful reset (+ beyond!)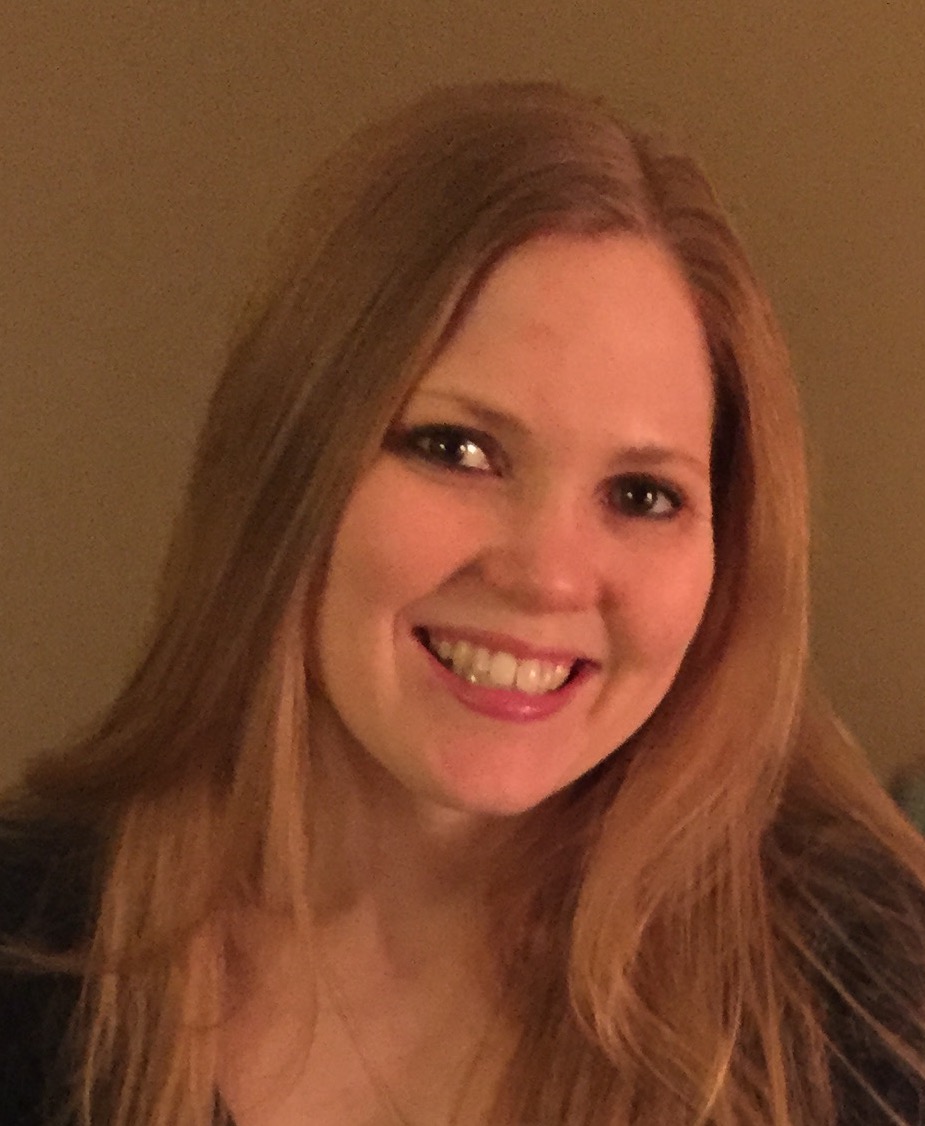 "If you have been contemplating working one-on-one with Ellie or joining one of her programs, I would highly encourage you to do so. I have personally completed the Well Woman Reset and the program not only met but exceeded my expectations. The program was well-structured, informative, encouraging, supportive, and transformative. I knew from reading the program description that change would be gradual and that it would take time to see improvement in symptoms, so I went in to it expecting that the 6-weeks would be a starting point on my path towards overall wellness and healing. However, by following Ellie's step-by-step guide and committing myself to the program I was able to see noticeable improvements to my PMDD symptoms with-in those first 6 weeks, and fully expect to see more positive change as I continue to implement what I have learned on this journey."

- Allison K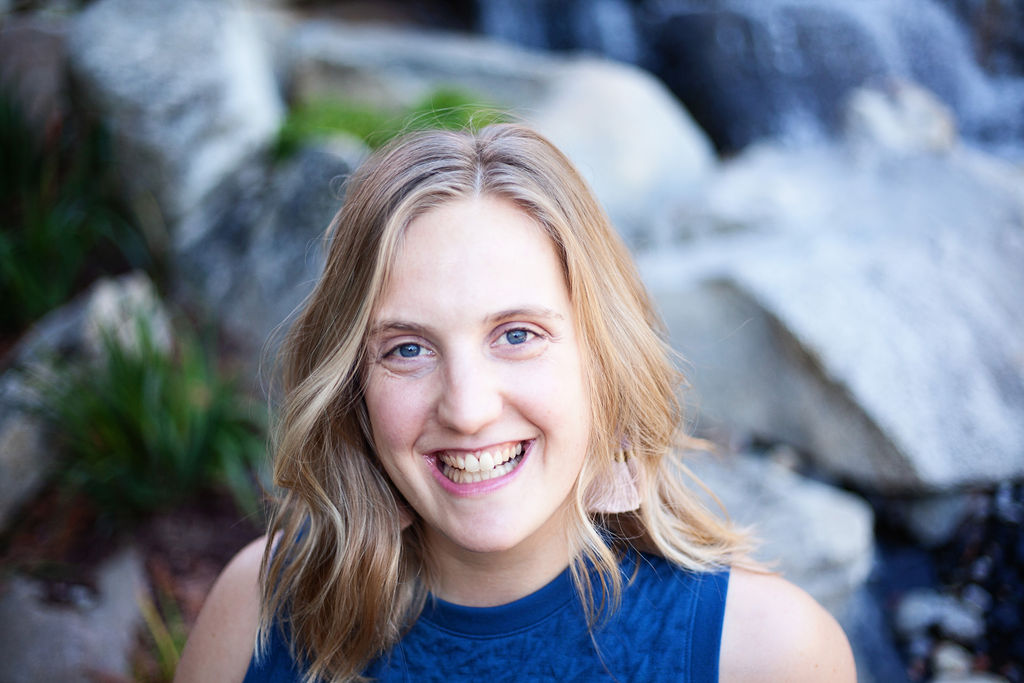 HI! I'M ELLIE, A HOLISTIC NUTRITIONIST & CREATOR OF THE WELL WOMAN RESET PROGRAM
I have seen this system work time and time again, even in my own body.
I have been exactly where you are, babe. My early and mid-twenties were a whirlwind of trying different birth control pills (all of which made me feel like a crazy person), experiencing weight and energy fluctuations that had me craving coffee every hour of the day. Not to mention bloating up the wazoo, the constant fear of getting another burning UTI, and periods that went from normal to haywire in a matter of months.
Doctors said I was perfectly healthy &there was nothing wrong, so I had to take things into my own hands – I refused to live one more month in worry and questioning. "Is there something majorly wrong with me? This can't be normal!"
As I took the steps to deeply nourish my body and bring it back into balance, my life got so much better, and so did my energy, periods, and zest for living!
Today I am free of crippling cramps and PMS, weight fluctuations and exhaustion, and feel the best ever have!
Now I have the honor of helping women just like you decode their symptoms, understand their bodies, and take action through the Well Woman Reset Program to feel confident, alive and free in their own bodies again so they can go out and live the lives they have always imagined!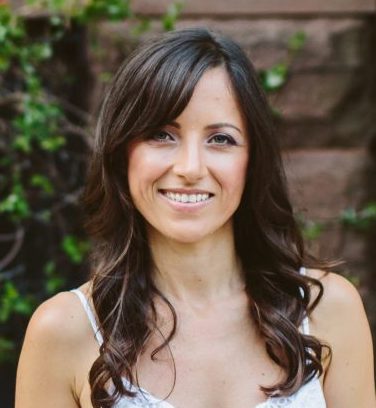 "Ellie Thomas is a brilliant Holistic Nutritionist. If you're a woman who's struggling with hormonal imbalances or other health challenges, then I highly recommend you work with Ellie. She is incredibly insightful and super knowledgeable, and I have no doubt she will help you discover the root cause of your health concerns so you can totally transform your life!"
- Nicole Jardim,
Certified Women's Health Coach & Creator of the Fix Your Period Programs
HOW DOES THIS PROGRAM WORK?
You have way more power over your hormones & health than you think! Our internal balance, hormones & fertility can be helped or hurt by our:
🔑 Nutrition & way of eating
🔑 Stress in our lives
🔑 Inflammation or other imbalances in our bodies
🔑 Our ability to naturally detox!
The Well Woman Reset Program breaks down each of these areas into easy-to-understand concepts and action steps that help you discover your hormone balancing powers.
When you're done, you will have a revamped and renewed healthy baseline that allows you to thrive and break free of your pain-in-the-butt symptoms.
You'll also know exactly what you need to keep transforming your health and body in the short and long term.
ARE YOU READY TO TRANSFORM YOUR PERIOD, YOUR HEALTH, & YOUR LIFE?
THE BREAKDOWN: A PROGRAM SNEAK PEEK
Week 1: Be Your Own Expert!

This module is all about getting in touch with your body and starting to decode your symptoms and needs! Without this step, making changes is aimless and difficult. This process will help you find your deep WHY, and even more motivation to feel better. You'll also understand your body so much more and learn how to start being your best health advocate.
Week 2: Nourish Your Hormones, Nourish Your Life (Part 1)
Week 2 is all about choosing real nutrition for real transformation, and discovering the power our food and nutrition has over our hormones and fertility. We'll cover the essentials for hormone balance and fertility, and help you fill in the gaps so you have everything you need for optimal health and balance. Right away in module 2 you will know exactly what to put on your plate first to feel satisfied and focused for 3-4 hours at a time, and your energy will start to skyrocket!
Week 3: Nourish Your Hormones, Nourish Your Life (part 2)
In week 3, we take the nutrition to the next level, challenging you to confront your relationship with carbs and take massive action and healthy swaps—and your hormones will thank you! The goal is to get to a place of feeling balanced, fed, and stable instead of needing that emergency piece of chocolate or coffee each afternoon. By this time you'll be a pro at building a balanced and supported plate to keep your cravings at bay and your moods even keeled (bye bye hangry honey).
Week 4: Gluten, Grains, Alcohol, & Supplements
Week 4 is an extremely important week! It's a week for tweaking anything that isn't in place so far from weeks 1-3, and getting clear on how to supplement for your symptoms and imbalances. We'll be talking about gluten and grains, alcohol, and how they relate to your hormones! This is a must review section of the program for your deepest transformation!
Also, in week 5 you will be starting a Sugar Detox, so this is your week to prep your house and mind, and build in the support you need for a successful and fun detox.
Week 5: Get in the Digestive Flow + Start Your Sugar Detox!

Healthy digestion is essential for happy hormones. In week 5 you'll learn why, and take steps, such as embarking on a Sugar Detox to heal your gut, beat bloat & clear IBS, banish brain fog, even out your moods, revive your skin, and reduce inflammation.
Week 6: Deepen Your Detox!
In week 6, we'll take your body's ability to detox to the next level. Our natural detoxification mechanisms play an intricate role in hormone balance and fertility, but often go overlooked. Together we'll work on fine-tuning your habits and environment to make you a healthy detox machine (no starvation included!). Get ready to support your liver and watch the amazing benefits of natural detox unfold before your eyes (and before your next period!).
*Oh, BTW..you're still sugar detoxing here
Week 7: Stress Less to Heal more
Week 7 is all about relieving your body, hormones, and fertility from the harmful effects of stress. We'll go deep so you can start to revive your adrenals, thyroid, libido, and more! Stress is the most common underlying factor of our hormonal issues (and other health issues) and understanding it is essential to get you to the next level of vitality. Get the support you need to release the stress handcuffs so you can thrive!
*This is your last week of the Sugar Detox and by now, you are reaping the benefits—feeling in control of your emotions and reactions, more stable, sleeping better, and starting to see that natural glow peek through! You maybe even have lost some weight and are definitely feeling lighter in your overall life!
Week 8: Find Clarity on Your Next Steps + Reintroduce Sugar
This is your concluding week. You'll take time to get in touch with all the amazing transformation and change that has happened over the last 7 weeks, and plan your next steps. You'll also reintroduce sugar slowly, figuring out how it effects your body and the new relationship you want to have with it!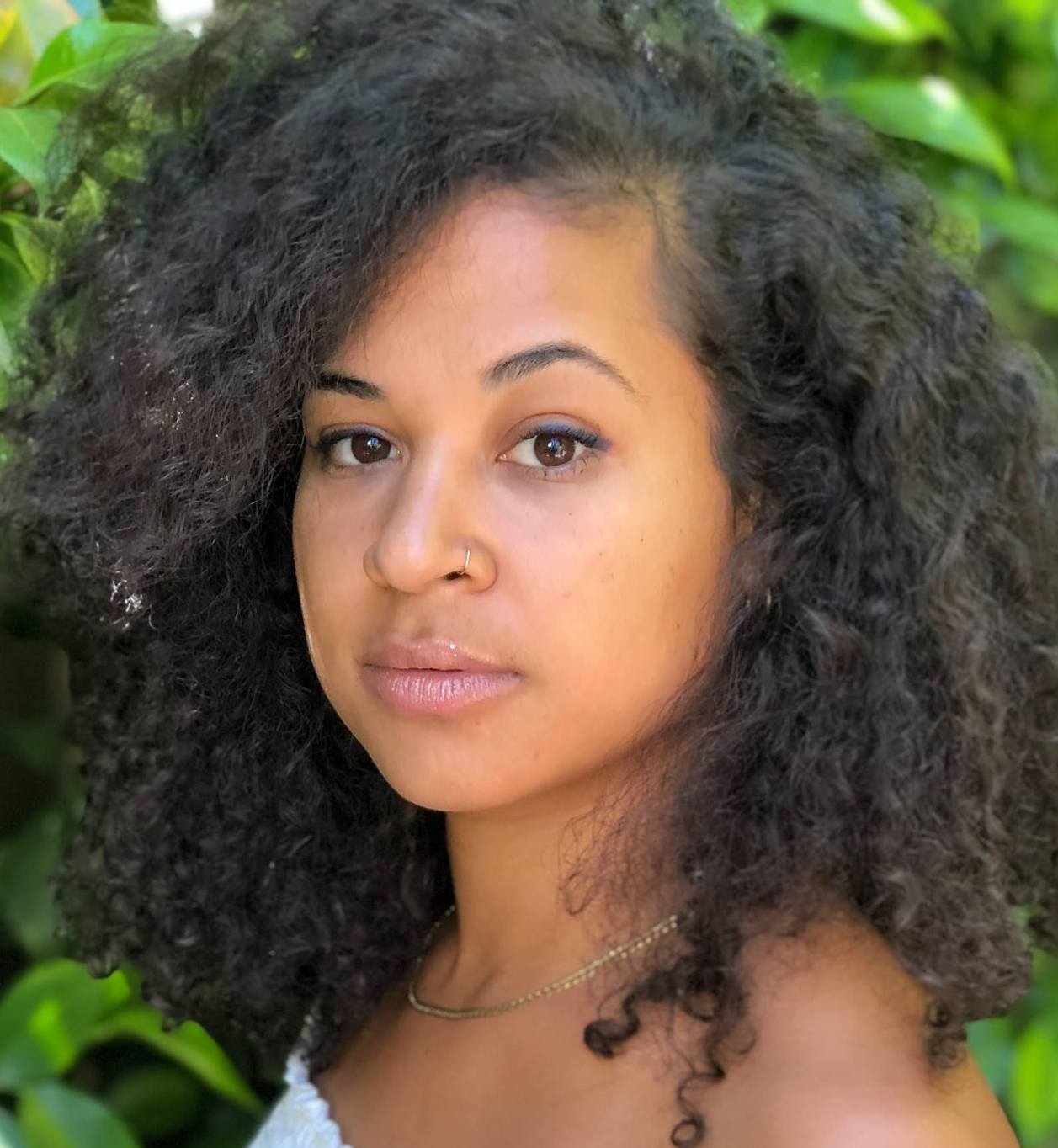 "Ellie's program made taking care of my body feel possible. Her program made the process of detoxing from sugar a connected experience: connected to myself and my day to day process, connected to someone always willing to help, and connected to a community striving to achieve the shared goal of feeling our best. Even after the five weeks I have been able to sustain healthier mental and dietary practices, and I have felt my entire life change for the better!
Ellie helped me understand that maintaining a healthy lifestyle is not all or nothing, it is a journey and it doesn't have to exist in isolation. Ellie provides detailed strategies, general insights, and positive encouragement that has helped me to get curious about what my body actually needs and to listen to it!"
- Maya V
Frequently Asked Questions
How long do I have access to the course?
By joining the Well Woman Reset, you'll have lifetime access, so you can come back to the program again and again!
What if I can't keep up with the program?
One of the reasons you will have lifetime access is that everyone moves at a different pace, and every body takes different amounts of time to shift and adjust. While you will see great benefit of sticking to the course as closely as possible, if you can only focus on one or two things a month, it is 100% OK to move at your own pace and work through the program as it feels good to you. Respecting and supporting your body in a sustainable way is the most important part! This is NOT meant to be a diet program, so trust that your pace is the perfect pace. Many women also benefit from adding 1:1 support calls with me to deepen their experience and take action with loving accountability and support. Email
[email protected]
if you want to talk more about this and get something set up!
How is the program delivered?
Upon joining you will immediately create an account and save your log-in link so that you may begin accessing all of the course content. As each week of the program is released for you, you'll receive an email reminding you to log-in and get prepared for the week ahead. If you sign up for group coaching or the VIP package, which includes group and/or 1:1 coaching session, Ellie will be in touch with the group call information and/or to help you set up your private sessions!
How much time does this course require each week?
Each teaching is around 20 minutes, and there are 1-3 teachings per week. However, you can chose at what point in the week you desire to listen/read them. There is about an hour max of reading/listening to do each week. In week 1 you will food journal, which takes about 5 minutes at each meal, and there are optional journaling exercise included as well. You can do those at your leisure. The rest of the time you dedicate to the program will simply be part of your cooking, grocery shopping, and eating for the week.
Will this program work for me if I am on hormonal birth control (the Pill, IUD, implant, or other)?
Yes, preparing your body months in advance to come off of hormonal birth control is highly recommended. You won't know exactly what's going on with your hormones until you come off of it. We can deeply support and prepare your body beforehand so that your transition off is as easy as possible!
What if I'm trying to get pregnant?
Many times (although not always) when a woman gets the support and nourishment she needs to prepare her body for pregnancy, conceiving naturally becomes a possibility again. There is WAY more to it than just taking a good prenatal.
Will this work for me if I have tried diet changes and supplements in the past and it hasn't worked before?
Yes! Diet is a substantial part of this process, but there are other factors that need to be looked at too! In the end, the conjunction of diet, and the other instrumental pieces of my program are what makes it transformative for women. Also, while the right foods are essential for hormone balance, there needs to be a long-term dietary strategy in place to see big shifts and continual balance.
What if it doesn't work for me?
Your health & satisfaction is important to me! If dedicate yourself to the program and see absolutely no benefit within 30 days after purchase, I will refund you 100% of your investment.
Will this program work for me if I don't have a period?
Absolutely! Whether you lost your period due to your experience with hormonal birth control, or due to another unknown reason, this program puts the needed steps into action to support your body and help it menstruate again! It could also be very helpful for you to join Level 2 or Level 3 for some personalized attention!
Is this the right time?
Believe me, there is no better time than now! A lot of women feel like they need to wait for conditions to be perfect in their life before they start something new. I personally believe that you've waited long enough! Your heart and body deserve clarity and support.
What if my sugar detox starts over the holidays?
I believe that the 99% of the time you are focused on the principals of the program will be more powerful than the 1% of the time you might have a treat. This is meant to be sustainable and doable, and I'm here to help you make this work for you and your life. Do you need to commit to see results? YES. Will you fail or lose all results because you have some pumpkin pie at Thanksgiving? NOPE. The important part is your mindset around this and having a plan for the day after the festivities. I'm here to help you figure this all out in the facebook group or on a call.
Are the recipes vegan and/or gluten free?
All recipes are naturally gluten free and most of the recipes have a vegetarian or vegan option.
This program would be a big investment for me. Is it really worth the price?
WWR Member Allison answers this one best: "I did not have any income when I joined the program, but decided to take a leap of faith to make my health a priority and I do not regret that decision. Our health is our greatest asset, so the investment is more valuable than the cost.I joined the program because I knew that I could not make the changes I needed to make on my own. I needed guidance and support, and I found what I was looking for. For any woman seeking help or support in any of Ellie's areas of expertise, I encourage you to let go of any hesitations you may have, step out of your comfort zone, and invest in yourself . You are worth it, your health is worth it!"
Do you offer payment plans?
Yes! When you check out, you'll have a two options, you can pay in full or make 3 monthly payments. Select the second option if you'd like the payment plan.
What if I need more support or 1:1 coaching?
I LOVE working with women 1:1 for accountability, deepened support, and for help putting all the puzzle pieces of hormonal health together in an actionable and non-overwhelming way. If you know you work best with 1:1 accountability or need support, email
[email protected]
and we'll talk to find the perfect all package for you!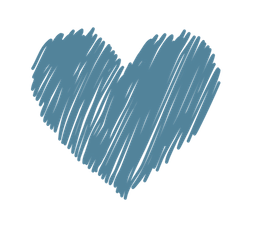 "Thank you Ellie! It is so great to feel SO much better! You guidance and support makes such a difference and i feel like for the first time since I was a child someone has been able to help me!"
- Carly k
Interested in the program but have questions or concerns?